Letter in a Bottle want you and the object of your LetterInaBottle to be absolutely delighted with your purchase. That's why if things aren't perfect and you are not completely happy we want to know about it.

Letter in a Bottle hand craft all their products to ensure that they are completed with the highest quality and attention to detail. We use only reliable and trustworthy postal and delivery systems.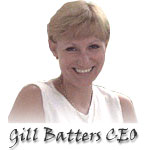 If for any reason you or the recipient are not completely happy with your Letter in a Bottle we will do whatever we reasonably can to put things right! You can contact the Chief Executive Officer, Gill Batters who will be be happy to deal with you personally.

Where is my order?
You may like to contact us to find out the status of your order and find out exactly where it is in our system and the date it is due to be delivered, simply send an email to orderupdate@letterinabottle.com and provided that you are using the same email address that you supplied during the paymant process, we will send you the detailed progress of your order!

Thank you for visiting the Letter in a Bottle website, please visit again soon, as we are planning some exciting new products!